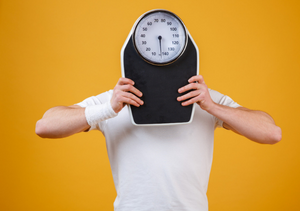 Important Nutrients in Diet Plan for a Basketball Player
It takes a lot of effort to thrive in the game of basketball. Just a look at a day in the life of athletes would reveal that they go through a series of strenuous activities to achieve peak performance on the court. This leaves them no choice but to exhaust vitality, which can only be replenished through food. So, it should come as no surprise that a diet plan for a basketball player is essential.
In case you are a troubled hooper who has no knowledge of creating a nutrition plan, assistance is well on its way. Here are some of the most important nutrients that should be present on your dining table every single day.
Nutrient Source: Diet Plan for a Basketball Player
The main fuel of the body's engine is food. Without ample consumption, you will not be able to handle the tough grind of being a basketball athlete. So, think about what you eat and expand your knowledge of nutrition.
Carbohydrates
Nothing pumps energy in the body better than carbohydrates. It is the nutrient that produces energy the fastest, which can be beneficial for hoopers who take part in multiple games and workout sessions within a day. While many consider it as the culprit behind unwanted weight gain, athletes need not be afraid of it since the physical demand of the sport more than burns out the number of carbs eaten.
It is truly a must-have in the diet plan for a basketball player. Just make sure that carbohydrates are scheduled to be consumed before matches, workouts, or any other fitness activities in order to best make use of the energy it provides. Some of the rich sources of it are whole grains, milk products, and starchy vegetables, among others.
Protein
Every diet plan for a basketball player must have food rich in protein. The reason for this is because this nutrient plays a crucial component in building an athlete's physique.
Considering that basketball is a physical sport, you have no choice but to develop muscles to withstand contact. This is where protein proves beneficial. Since weight training strengthens the muscles by breaking them down, protein serves as the driving force that repairs the muscle and promotes growth. For this reason, it is often consumed after activities to speed up the recovery of worn-out muscles. Some of the healthiest sources of protein are eggs, chicken breast, and oats, among others.
Vitamins and minerals
In order to produce maximum results on the court, you should also put a premium on vitamins and minerals. There are other essential nutrients that an athlete needs aside from carbohydrates and protein such as calcium, iron, zinc, and many more, all of which can only be received through food rich in vitamins and minerals. So, make a point of including these in your diet plan as a basketball player.
Nutrition Is Key
To be at the pink of health on the court, it is imperative to follow a nutritious diet plan for a basketball player. So, make sure to fill the stomach with the right set of food and you will have no problem feasting on opponents in no time! 
---