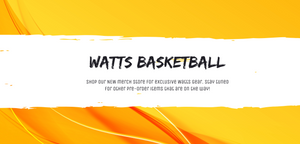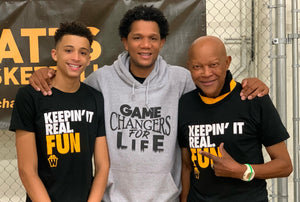 WATTS BASKETBALL
Watts Basketball and the Watts family have a long-standing reputation in the Seattle community as both big-time hoopers, with Slick Watts being a legendary player for the Sonics and Donald Watts leading the University of Washington Huskies to back-to-back NCAA appearances, and as active members in the community.The mission with our gear is to provide hoopers and community members alike with both athletic and lifestyle wear that embodies what it means to be a hooper and game changer in the community!
Our lines aim to celebrate every position and role on the court and to exemplify what it means to be a game changer on and off the court.Whether your heading to hoop at the gym or are looking for unique gear to wear in everyday life that incorporates your passion for the game, we've got you covered!
Subscribe to our newsletter
Promotions, new products and sales. Directly to your inbox.